Achtsamkeitsserie 1, Episode 1 -MINDFULMONKEY WITH MEGHAN CURRIE ABOUT MINDFULNESS- 
Audiofile:
TITEL : "Becoming mindful is learn to establish a conection with our gifts and our life purpose."
Intervie with Meghan Currie (vinyasa Yoga Canada)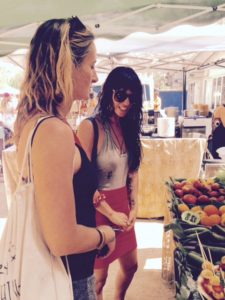 Where are we now Meghan?
We are in hot hot Barcelona. (laughter*)
What do you think about mindfulness?
My mind and my body are for me the same thing. So my mind is in my body. Mindfulness for me is from moment to monent to be present with what is happening what is moving, what is shifting, what is changing what Im picking up on, what im projecting outward, what im reaction to all these things in my own self, in my own mind my own body. And to begin to practise this practice of listen and practise curiosity, so that I can learn from all these different layers contained in my mind – body to come to develop a deeper understanding of these beeing a human beeing. Beeing bigger than the human body itself and to learn how to navigate these beeig human. (laughter*)
For me it is a long journey. Its not like a place where Im like:" Ok, now Im mindful." Its like a constant moment to moment practise. And just because I fall asleep sometime or lose awarness of something it doesnt mean to me that this is not a part of the journey.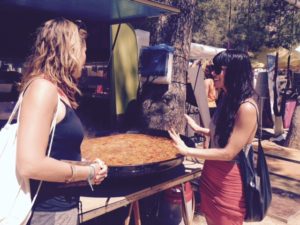 Do you thing that beeing mindfulness is something that takes energy?
I thing it can be. Its depening on where you are and how you are relating to everything that you encounter. What Im saying here is, that every part of the process is necessary. I don' t see one part of someones process or part of my process beeing not nessassary or mistake. That means that moments where Im not mindful, those monents, are strengthening my understanding of mindfulness even more. So there are no mistakes to me.
Your question was: "Does it take energy beeing mindful." Yes.
It can takes energy depening on where you at, how you relating to the circumstances that you are creating awarness around. I remember beeing just overwhelmed by all the stimulations, by seeing that everything has a meaning. That took a lot of energy. It felt almost easier for me to stay shut down. So I shut down for long time. I shut down, tried to desensitise myself. I tried to shut down all my sensitivity, because I was very sensitive. But that outcome, I learnd (laughter*), it took me a while to learn it, but it was devastating and it took way more energy try to shut down the mindfulness than it dit to learn to develop my presents and to become skillful with my gifts. Because in the end when we become mindful we really learn to establish a connection with our gifts and our purpose. Our life purpose.
Thank you very much.(smile*)
Yeah. My pleasure. (smile*)