DATE TO TRAVEL
15 juli – 22 juli 2017
 09 september – 16 september
 or / and
16 september  - 23 september 2017.

Be a wild child*
PRICES PER WEEK & PER PERSON 
single room & everyday brunch & everyday 2x yoga - 580€

double room & everyday brunch & everyday 2x yoga- 460€
trible room & everyday brunch & everyday 2x yoga - 420€
Stay 1 or 2 weeks. your choice* Arrival and departure day is always saturday. 
Bed sheets and towels are provided. 
 The Yoga-Trip is supplied by its own solar panels and  filtered water source (drinking water).
TRIP. HIP. HORRAY.*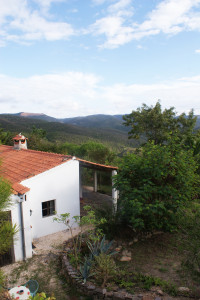 MASSAGE 
We arrange for you proffesional massage at our casa. As much as you like*:
Sports & Therapeutical massage (45mins) – 60€
*Just the back (20min) – 45€
Relaxing full body massage (60mins) – 75€
*Just the back (30min) – 45€
By body issues we recommand:
Osteopathy session (45mins) – 45€
PAITING LESSON
We offer a painting lesson with Hildegard Bieler a skilled Art teacher and painter every wednesday from 12.00 am- 3.00 pm.  She will inspire you at here atelier by live piano music and tee to paint. Try it & explore yourself*
It takes place with a minimum of four participants. Matters of expense – 15€
 INFORMATION Details upon request MEMO Sur- and last name, YOGA-TRIP PAYMENT TERMS (AGB) Online booking is a binding contract. You have a right of  participation and we have a right of  the invoice amount. After the contract agreement we will send you a confirmation of booking. Please transfer the amount right after receiving the confirmation of booking.. After the confirmation (sat least four participants) you are able to book the flight and organize your trip. CANCELATION TERMS (AGB)  Less than one month before travel the processing fee will be 100% of trip-fee. MORE TERMS Responsibility for self-inflicted damages, losses or injuries lie with the participant. The yoga trip & employee & representatives of CASA GAIVOTA are realeased of liability claims, as they do not function as a tour operator or travel business. ONLINE BOOKING & REGISTRATION confirm the AGBs.